Hello and welcome to our "home"!
Laurence and Anouk here, two French women with two and three children respectively, who fell irreparably in love with Romania and who decided to set up a business dedicated exclusively to women here. We guide our business vision by passion and creativity and believe that women of the 21st century can enjoy freedom even in the most chaotic and busy days.
Created by women for women
Laurence Blondiaux

Meet Laurence! As far as she can remember, her first period wasn't that painful, and even now she can't say she suffers (too much) from the classic monthly cramps. A sporty type, Laurence has always been against disposables: 0 comfort, 0 safety.

At home, Laurence has two daughters, both teenagers. And from here we can say that everything started. With her eldest daughter's first period, Laurence was constantly looking for healthy and simple solutions to help her feel good in her own skin on her journey to becoming a woman. And then, menstrual underwear entered their lives!

Anouk Ragot

For Anouk, period days were never the rosiest and always came with pimples, cramps or unwanted spots. When she first wore period panties, Anouk felt more feminine and free than ever. "I have to share this with my girlfriends" was the first thought that came to her mind. What if she herself founded a brand dedicated to all women who want more freedom?

Everything fell into place when he realized that Laurence had the same thing in mind. And then the puzzle pieces fell into place and Librea was born, a brand created by women for women.

Listen to Anouk here, in an interview with Radio Romania in 2020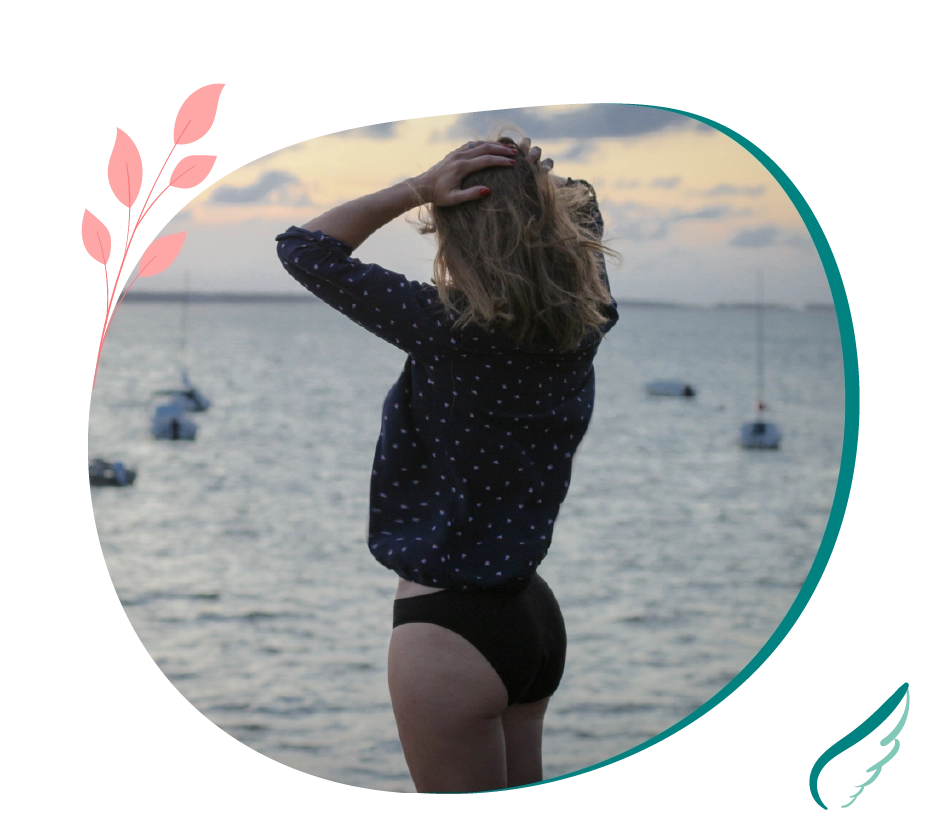 About women and freedom
La Libréa, suntem pionieri al unei noi mișcări și ne dormin să democratizăm accesul la o igienă feminină sănătoasă.
Misiunea noastră este aceea de a împuternici femeile și noile generații de fete, oferindu-le o alternativă sănătoasă și durabilă a produselor tradiționale pentru menstruație, menită să le ajute să se simtă bine, confortabil și, în cele din urmă, libere.
La Libréa, ne asigurăm că clientele noastre pot beneficia zilnic de prețuri accesibile la produse de înaltă calitate. Proiectăm cu atenție fiecare detaliu al produselor noastre, lucrând alături de croitori talentati și ateliere românești.